Skip to main content
Citing Sources
Any words, ideas or images that you do not create yourself must be properly credited to avoid plagiarism.
Citing information sources acknowledges the origin of your information and it provides support and credibility to your work by showing evidence of your research.
A citation is a reference to the source of an idea, information or image. It typically includes enough identifying information, such as the author, title, date, publication format, etc.
Citation Generator Tool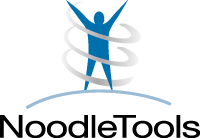 ​NoodleTools is an online tool that helps you generate citations (both in text and references lists). You'll need to talk to a librarian to get the CCSF password to get you the premium service. Click on the Noodletools tab for more information.
MLA Style Manual
MLA Handbook

by

Call Number: Reference LB2369 .M52 2016

ISBN: 9781603292627

Publication Date: 2016-04-01

The Modern Language Association, the authority on research and writing, takes a fresh look at documenting sources in the eighth edition of the MLA Handbook.
Library & Learning Resources, City College of San Francisco
50 Phelan Avenue, San Francisco, CA 94112 (415) 452-5541